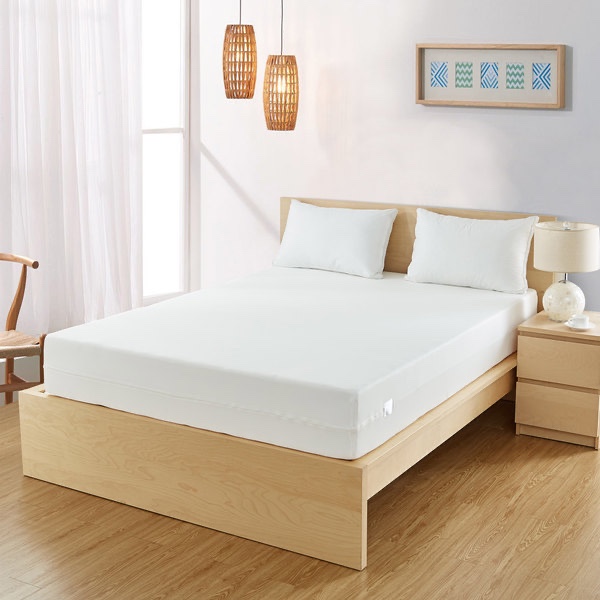 Easy Bedding
Material and Color
If you are thinking that white cotton bedding is not preferable? Hold on, let me change your perspective on it. White cotton bedding can be bleached free of stains though avoid using chlorine bleach as it is tough on fabrics. More than that, never directly put bleach on the fabric as you may not know it will leave stains. It is best to use non-chlorinated bleach or hydrogen peroxide-based cleaner.
Comforter or Duvet
If you choose to use comforters for your bedding at your vacation rental, be aware that they are too large for residential washers and dryers. And while washing comforters or blankets is good practice, it can be time-consuming as they take a long time to dry especially when you have a few hours to spare when turning over the unit for new guests. With that said, some vacation rental owners wash their comforters right after a guest checks out while ideally, others wash them every two to three weeks.
Therefore, it is best to consider using duvet covers, preferably white as they are easier to remove and clean in between guests. More importantly, store several comforter/duvet covers as you can easily replace them and clean all the old ones after turning over the unit for the new guests.
Pillows and Pillow Protectors
Washing pillows a couple of times a week is a bit more complicated. It can be time-consuming and might need several cycles of the dryer to get them fully dry, resulting in a weathered-looking pillow. Therefore, why not run the pillows in the dryer for ten minutes before washing. By doing so, it will help kill any bacteria or bugs. An effective option would be adding a wet towel with the pillows to create steam ensuring everything bad will be destroyed.
In addition, you can also consider buying white pillow protector covers with enclosed zips as they are inexpensive and can easily be replaced in case they are badly stained or unable to re-wash.