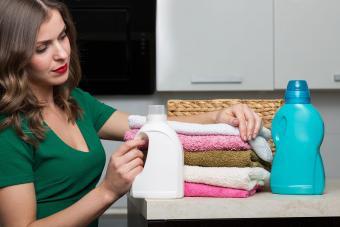 In this continuation we'll cover all the supplies that should be kept on hand for laundering at your vacation rental.
Supplies
It is important to always make sure you keep all the necessary laundry supplies stocked and locked in a cabinet where guests can't get to it. And if your vacation rental is providing guests with access to a washer and dryer, be kind enough to leave out detergents for a load or two. Keep in mind, guests appreciate the extra mile you put in, leading to glowing reviews.
Below is the list of things that you should have in your supply closet:
Laundry detergent
Always keep in stock enough detergent to handle laundry in between guests and preferably choose Laundry pods over detergents. Laundry pods are convenient as it is simple to use, pre-measured, and makes it easy to track your supply. And if guests have an allergy, consider using fragrance and dye-free detergent, and fabric softener.
Bleach
In removing stains, add only a tiny amount of bleach. By doing so, it helps keep your linens looking crisp and fresh.
Spot Treatment
If you are using white linens or don't provide makeup wipes for your guests, spot treatment products are recommended to fight tough stains. Though, make sure to follow and read the instructions found on the product of your choice.
Dryer Sheets
It is preferable to use dryer sheets when drying bed sheets or duvet covers. However, it can affect the absorbency of bath and pool towels.