I have been working with Tony from Chinaberry for over a year now. I never had an issue with the product, but it is Tony's outstanding customer service that made us a loyal customer. He always answers promptly and is flexible with last minute deliveries.
Denise Clarke Dir. of Rooms Division, Compass Cove Oceanfront Resort

I have dealt with Chinaberry Tree for a little over a year now. They are an amazing company with excellent customer service. Our sales rep. Whitney is always professional and a delight to work with. We look forward to continuing our relationship with this growing company.
Jonathan Harbour - Gene Black - General Manager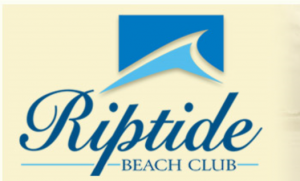 I have been with Chinaberry Tree Linens for almost 2 years and I must say it was the best decision I could have made. Tony is my rep. from day one and he has been very helpful to me helping me stay complete with the linens and terry that is needed me going. The linen is very soft, and our guest love them. My guest tells us that our resort has the nicest sheets and towels they have ever experienced. Chinaberry Tree Linens always get my orders to me on time even if Tony needs to bring them himself. This is the type of service I love.
Riptide Beach Club - Mary Davis - Director of Housekeeping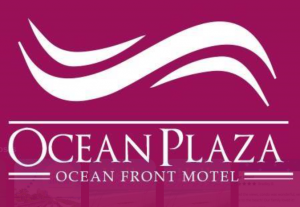 We left our previous linen vendor in 2016 because Chinaberry Tree Linen was able to offer a much better quality product at the same price or lower than other vendors in our area. We are pleased to have continued working with Chinaberry Tree Linen since then. The owner, David, and all of his staff go above and beyond to make sure we get the items we need. Deliveries are always on time and in most cases earlier than you would expect. Chinaberry Tree Linen continues to add more products to their lineup, and they are quick to get products you use that they might not carry and keep them stocked on their shelves for you. Overall it's been a great experience working with this company, and I look forward to doing business with Chinaberry Tree Linens in the future.
Jennifer Rourk - General Manager Polynesian - Ocean Plaza and Viking Hotel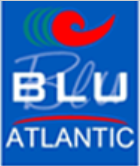 I have been using Chinaberry Tree products on a continuous basis for  over a year now.   I did start out using these products here and there at first and then Tony Gach, Sales Manager approached me over a year ago.  Tony is just an absolutely awesome sales manager.  He gave me much knowledge of all of  the products and now I continuously order.  Chinaberry Tree has wonderful products and great customer service.
Thank you Chinaberry Tree.
Kindly,
Jennifer Evakich
General Manager
Blu Atlantic Hotel
1203 S. Ocean Blvd
Myrtle Beach, SC 29577
843-839-4500
Jennifer Evakich - General Manager - Blu Atlantic Hotel
We have been a customer for three years or more, we have always had a great response time when ordering linens on a last-minute basis. The customer service is very pleasure and helpful. Here's to three plus years of great service and many more in the future.
Thank you for all you do !!
Garden City Reality - Carlo Denney - Laundry Manager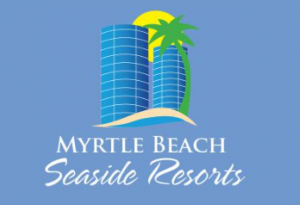 Chinaberry is definitely very valuable asset to our properties for our linen & terry needs.
I first met David Lee in 2015 and over the past 4 years have had excellent service & products from them.
David and all his staff are awesome and do anything they can to help you with products & pricing we are looking for. We look forward to working with them for many years to come.
I am pleased to provide a reference for Chinaberry Tree Linens and I would definitely recommend them and their products.
Gina Long
Corporate Executive Housekeeper of Myrtle Beach Seaside Group.
Gina long - Corporate Executive Housekeeper of Myrtle Beach Seaside Group
We have been doing business with Chinaberry Tree Linens for 3 years now, and I couldn't be happier with the outstanding service and product lines that they offer. David and his team are an outstanding group of people and they are a pleasure to work with. They always go over and beyond to cater to our needs. We look forward to doing business with them for many more years to come.
Kitty Martin- Director of Housekeeping- Polynesian-Ocean Plaza-The Viking Hotel
Kitty Martin- Director of Housekeeping- Polynesian-Ocean Plaza-The Viking Hotel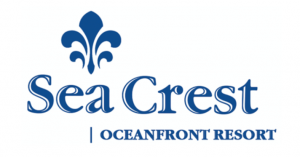 Thank You Chinaberry Tree:
Just a word of thanks David to you and your staff at Chinaberry Tree for the outstanding efforts you have made on our behalf at Sea Crest Oceanfront Resort. You have made our property a priority and it is evident in how responsive Chinaberry Tree has been to our needs.
The level of customer service and customer care has been exemplary. From ordering to delivery, everyone on Chinaberry's staff has made it exceedingly easy for the Sea Crest staff. We have been able to count on Chinaberry to respond every time we have had a critical or emergency need. This has been a big deal and greatly appreciated.
Three years into our relationship with Chinaberry, we have come to expect a level of quality and value that leads the way in meeting our guest needs. Quality has been sustained over this period of time and pricing has been remarkably stable and affordable.
Thank you again for being a great partner in our mission to serve our guests.
Best Regards
Frederick C. Brown
Director of Housekeeping
Frederick C. Brown - Director of Housekeeping - Sea Crest Resort
I have been using Chinaberry Tree Linens for almost two years now so thankful we found Tony he has been so helpful and is very easy to work with. Anytime we need to place an order within minutes he is on it . I own a very large cleaning company and sometimes we need stuff at last minute he always answers his phone ! Quality of linen is just what you would find at the Hilton or Marriott they have lots of choices to choose from. We highly recommend these guys !
Maria Edwards
President
Maria Edwards - President -American Maids of Myrtle Beach